Vertical Rice Milling Machine
MP - Series





Model : MP-5500FSN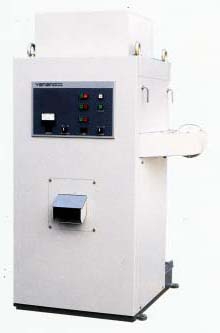 Advanced & Original Structure

High Milling Yield

Low Milling Temperature




EXPERIENCED MANUFACTURER OF POST-HARVEST MACHINERY FOR THE CEREALSYAMAMOTO CO., LTD.





Yamamoto Vertical Rice Milling Machine



Advanced & Original Structure: Spiral Flow System
Our advanced spiral flow system provides an uniform pressure throughout milling chamber, allowing grain to retain its original shape.
To overcome uneven rice milling processes, Yamamoto Manufacturing Company completed its first Vertical Rice Milling Machine in 1987 and put it on the market. Our Vertical Rice Milling Machine is based on the characteristics of vertical machines. In vertical milling machines, grain enter the chamber and flows downward in spiral under an uniform pressure, making it possible to keep the original shape of the grain.

High Milling Yield
Milling is available for any type of brown rice with high milling yield.
Brown rice can be milled with uniform pressure to the whole milling chamber throughout the process. Under this condition, high milling yield is achieved with very low occurrences of losses, broken rice and unevenly polished rice.

Low Milling Temperature
Vertical Rice Milling Machine is able to keep the milling temperature low because of its spiral flow design and the uniform pressure created in the chamber.

FEATURES:

New milling structure
The uniform pressure in the chamber provides an efficient milling process.


Easy to replace spare parts, screen, roll, etc.
Because of its simple structure, machine parts can be easily replaced. For example, replacing a set of screen takes only 15 minutes. Screens and friction rolls can be replaced and used in the reverse direction.


Easy operation
Flow amout and milling pressue can be controlled digitally. Re-start is also easy.


SPECIFICATIONS:

| | | | |
| --- | --- | --- | --- |
| Model Name | MP-5500FSN | Motor | 55kW, 4Pole |
| Capacity | 6t(100cwt)/h | Length | 1,400mm |
| Airflow | 50m3/min | Width | 1,695mm |
| Stactic Pressure | 1kPa | Height | 2,235mm |
| Power | 460V | Weight | 1,550kg |
---

---

Email: calplus@earthlink.net
Calibration Plus
34 W. Hacienda Lane
Woodland, CA 95695
Phone 530 662-7752
Fax 530 662-3998
Mobile, Voice Mail 530 848-2970
---