| | | |
| --- | --- | --- |
| | | Laboratory Rotary Dividers |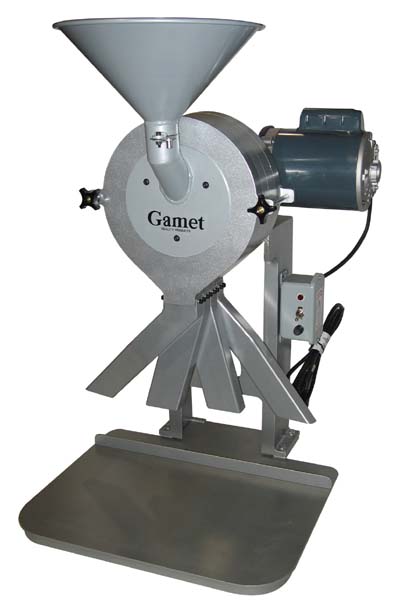 ROTARY LAB DIVIDER

GIPSA APPROVED
SAVES TIME
QUIET
ACCURATE



The only GIPSA approved device of it's kind, Gamet Rotary Dividers are fast and accurate to within 1/10th of 1% of the total sample by weight. Because you can reduce a sample by 90% in a single pass this divider can significantly reduce the length of time it takes one employee to handle and divide larger samples. The Laboratory Rotary Divider series eliminates the need to divide samples many times as with traditional gravity type dividers.

Our models 4203 and 4204 have 10 rotary divisions. When placing an order for the 4203 unit, please specify the divisions you require. You can use any combination of three numbers adding up to 10 (with an even number in the center position), for example a division of 3-4-3 or 3-2-5. The model 4204 again also has 10 rotary divisions, but divides the sample into 4 portions. Any combination of 4 numbers adding up to 10 (4-3-2-1) will provide us the information required to fabricate your divider.

Units are available in both 110 and 220 volt models. Each unit is built to order and comes complete with a 1/4 HP gear box drive, on-off switch, power on light, sample catch containers and fuse for power overload protection. This is the ideal device to speed up your in-house sample processing.