Vertical YAMAMOTO GRADING SIFTER
SF-300





Model : SF-300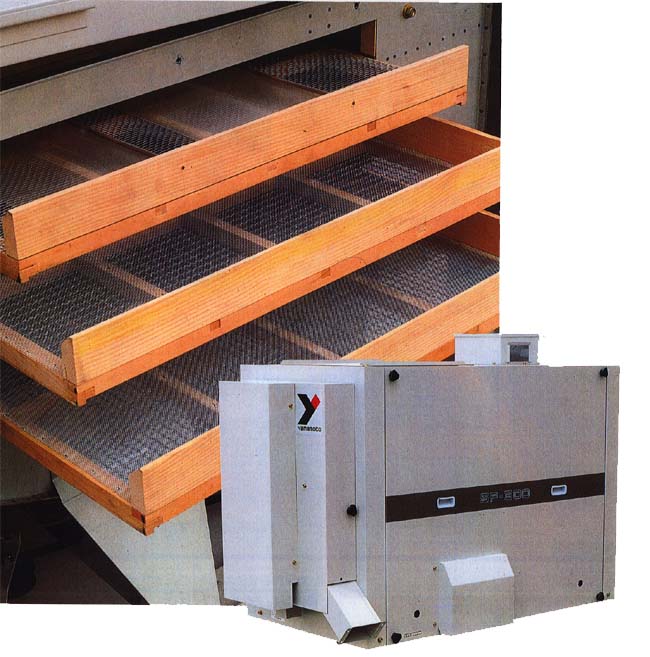 Separate fine grain, broken grain, bran and bran ball effictively!
EXPERIENCED MANUFACTURER OF POST-HARVEST MACHINERY FOR THE CEREALSYAMAMOTO CO., LTD.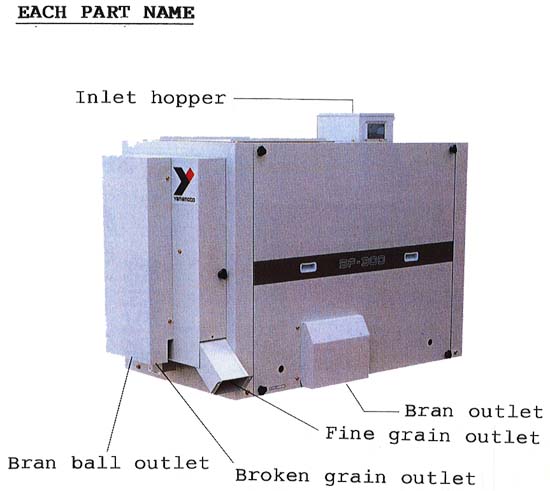 FEATURES:

Three different selecting sieves separate fine grain, broken grain, bran and bran ball from milled rice effectively.


Three sieves are moved by combined circulat motion and reciprocating motion with quite less vibration.


Easy maintenance and cleaning, and it is possible to select outlet direction of fine grain and bran.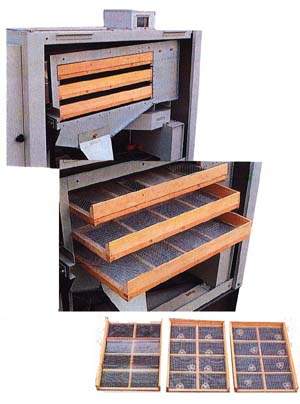 All sieves are possible to exchange from both left and right side by taking off cover only.
Separate bran ball.
Separate fine grain.
Separate broken grain and bran.
Please ask us if you want to use other size sieves which are not standard sieves.
INNER CONSTRUCTION AND EACH PART NAME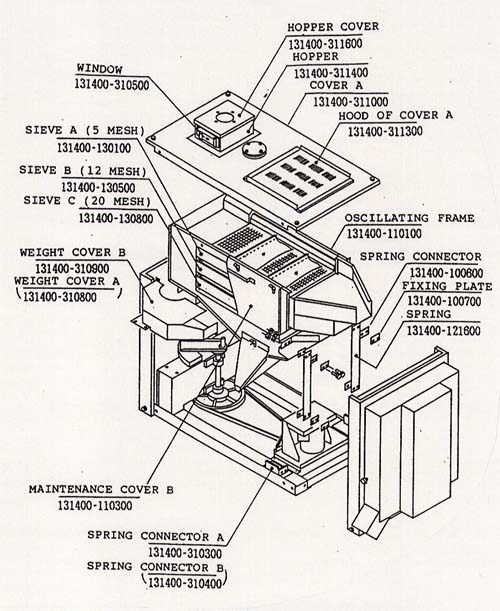 SPECIFICATIONS:


Model
SF-300
DIMENSIONS
LENGTH (mm)
1,446
WIDTH (mm)
780
HEIGHT (mm)
1,024
WEIGHT (kg)
157
CAPACITY (t/h)
3 (MAX.)
ELECTRICITY
3-PHASE, 200V
REQ. POWER (KW)
0.4
SIEVE SIZE (mm)
650 x 460
MESH OF EACH SIEVE
1ST SIEVE
5 MESH
2ND SIEVE
12 MESH
3RD SIEVE
20 MESH

OUTER DIMENSIONS


Specifications are subject to change without notice.

---

---

Email: calplus@earthlink.net
Calibration Plus
34 W. Hacienda Lane
Woodland, CA 95695
Phone 530 662-7752
Fax 530 662-3998
Mobile, Voice Mail 530 848-2970
---