SERIES 6400 SAMPLER
For End of All Conveyors
FGIS APPROVED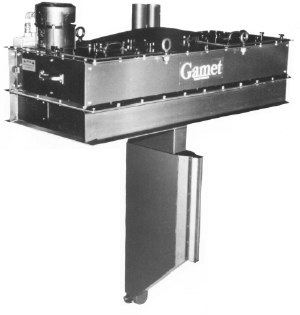 The series 6400 sampler can be used for any size belt, drag or screw conveyor.
The series 6400 is a true diverter type sampler which obtains a representative sample of the entire flow stream. It can be used to sample most dry bulk flowable solids including grains, plastic pellets, powders, meals and other dry aggregate materials. The 6400 features a simple chain and sprocket drive mechanism for easy use and maintenance.

The unit mounts either at the end of a screw or drag conveyor, or ahead and above the head pulley on a belt conveyor. As material exits the conveyor it flows past the sampler. At predetermined intervals the diverter passes across the flow, collecting sample. As the sample is collected in the diverter it is pulled out pneumatically with a Sample Conveying Power Unit. Like all Garnet samplers this unit is dust tight and does not leak.

An electric control enclosure is supplied complete with all necessary switch gear and internal wiring to operate the entire system. This unit is supplied standard NEMA 12 with NEMA 4 and 9 options also available. All motors, on-off switches and limit switches on the sampler are supplied class 11, group G (explosion-proof).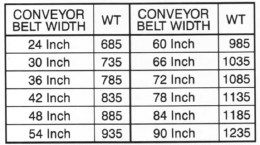 ---
GAMET HOME | SERIES 6800S | SERIES 6800L | SERIES 6400 |
SERIES 6200 | SUPPORT EQUIPMENT | ELECTRICAL
SPECIALTY EQUIPMENT FGIS REGULATIONS
---

---

Email: calplus@earthlink.net
Calibration Plus
34 W. Hacienda Lane
Woodland, CA 95695
Phone 530 662-7752
Fax 530 662-3998
Mobile, Voice Mail 530 848-2970
---